GopherCon 2015 Roundup
A few weeks ago, Go programmers from around the world descended on Denver, Colorado for GopherCon 2015. The two-day, single-track conference attracted more than 1,250 attendees—nearly double last year's number—and featured 22 talks presented by Go community members.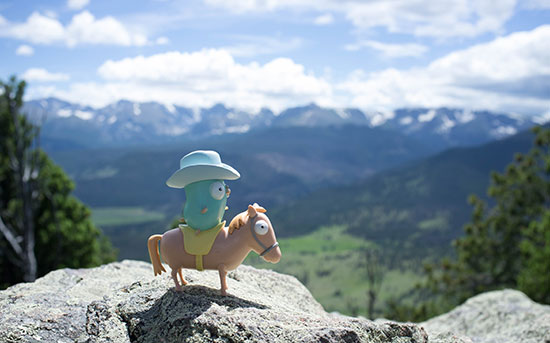 The Cowboy Gopher (a toy given to each attendee) watches over the ranch.
Photograph by Nathan Youngman. Gopher by Renee French.
Today the organizers have posted the videos online so you can now enjoy the conference from afar:
The hack day was also a ton of fun, with hours of lightning talks and a range of activities from programming robots to a Magic: the Gathering tournament.
Huge thanks to the event organizers Brian Ketelsen and Eric St. Martin and their production team, the sponsors, the speakers, and the attendees for making this such a fun and action-packed conference. Hope to see you there next year!